Natural Ingredients + The Power of Chemistry = A Simplified Skincare Approach.
Created by Clinical Pharmacist, Dr. Allyson Brennan, Emogene & Co. combines chemistry
and natural ingredients for effective and approachable skincare. Guided by her desire to utilize nature's powerful botanicals, Dr. Brennan's product line cleanses, treats, and hydrates skin from the inside out.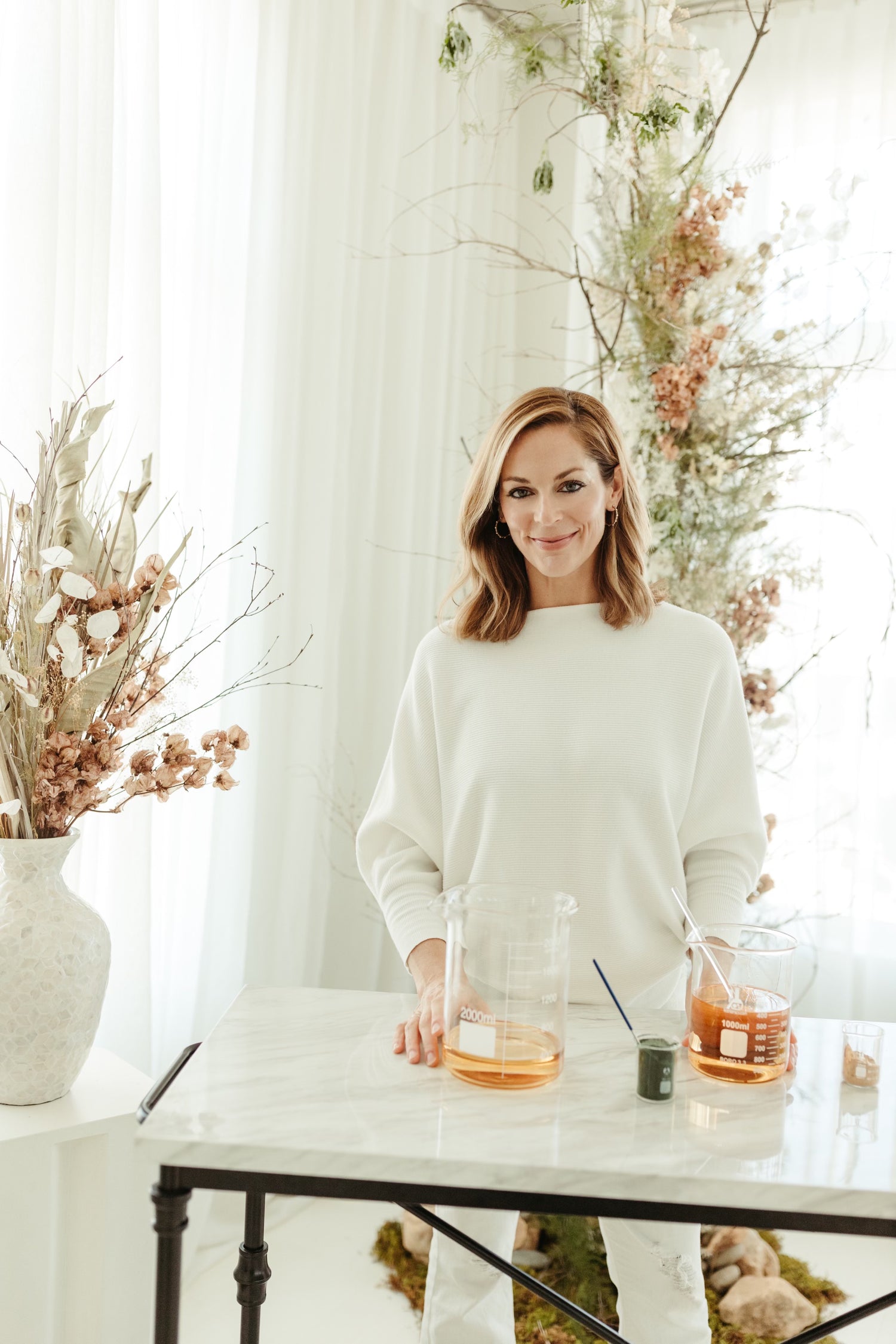 Meet The Founder, Dr. Allyson Brennan
Dr. Allyson Brennan, a clinical pharmacist with 15 years' experience in Neurology and the founder of Emogene & Co., is the daughter of a third generation farming family from Mississippi. Learning from a small child to look to nature for calming the mind and soothing the body, she found herself studying clean ingredients after becoming a mother to her daughter, Parker Emogene.

"In the past several years, I began to notice how the skin care industry has failed us with "quick-fix" products, the use of unsafe concentrations of specific ingredients, fillers and over-complicated skin care regimens that are not only expensive, but ineffective. I saw a genuine need for simpler, purer products with much greater transparency about ingredients that were safe for all members of my family. Using natural ingredients, Emogene & Co. was created to provide effective and uncomplicated skincare that is attainable for everyone while improving skin functionality and promoting healthier skin from the inside out."
Handmade in Tennessee.

All of our products are proudly manufactured by our all-women team in Tennessee.

Natural Ingredients.

All of our products are phthalate, paraben and sulfate free and never tested on animals.

Sustainably-made.

From product development, to our recycling program, we're commited to minimizing our waste.
Customer Transformations
Our customers have shared some amazing stories about the ways Emogene & Co products have rescued their skin! For more, click here.
Glow Vitamin C Serum

Great for hyperpigmentation, reducing fine lines and wrinkles, and brightening skin.

Learn More

Healer Balm

Effective for all dry areas including elbows, knees, feet, lips, etc. and is wonderful for eczema and sunburn.

Learn More

Enzyme Mask & Prime Niacinamide Serum

The perfect combo for rosacea, sensitive skin, and stubborn acne.

Learn More